DMS Studios Fireplace Mantel Designs
Natural stone fireplace surround - page 3
"Custom Work Our Specialty" contact us for a consultation
More examples of custom stone fireplace mantels. Included is an image of a hand carved Victorian style fireplace mantel as well as Louis the XV and XVI style fireplace surround. These fireplace surrounds are among the more difficult historic styles to execute. DMS Studios takes great pride in our ability to reproduce any fireplace mantel at a level of true Old World Craftsmanship. Contact us to discuss your design questions and project needs.
This beautiful custom limestone mantel incorporates many of the features unique to the Gothic Style which was typically seen in the 11th through the 15th century in England and the Continent, and again revived in the 19th. Notice the Shelf with supporting brackets interspersed with the typical "Tudor Rose" ornamentation.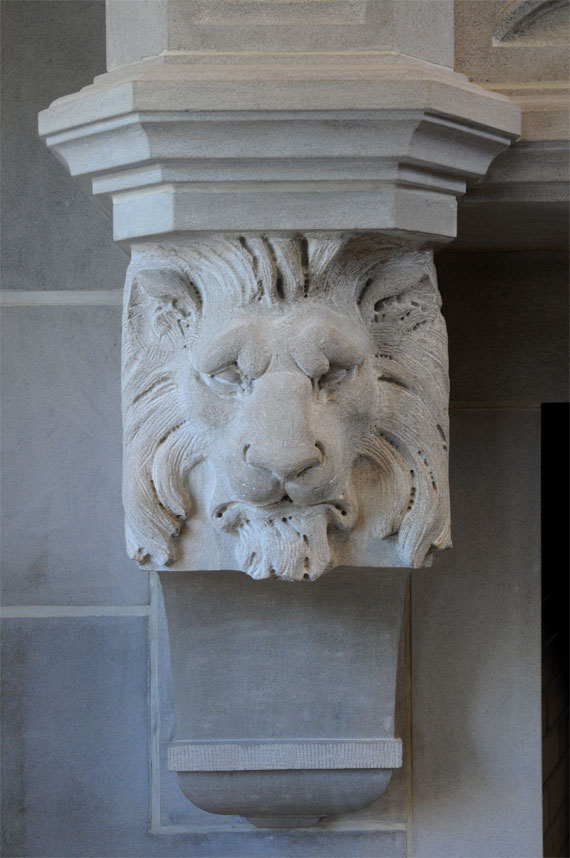 The Lion and Lamb Fireplace Mantel is carved from Indiana limestone, in an English Neo Gothic style.
The Victorian Fleur-de-lys Fireplace Mantel is a typical Victorian period fireplace surround. The custom fleur-de-lys crest and lilly design, are original designs sculpted and carved by DMS Studios Ltd.
The Rosette Fireplace Mantel is a very straight forward architectural design. The hand carved rosette is exclusively reproduced by DMS Studios Ltd.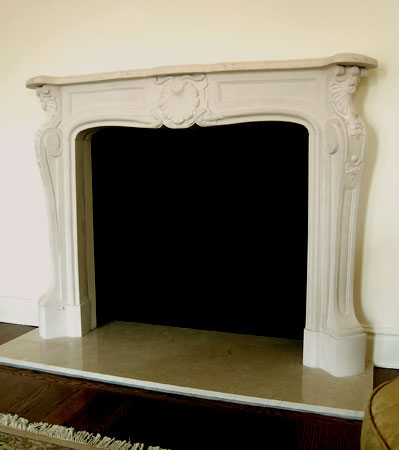 A modern reproduction carved in the extravagant style created during Louis XIV 's reign. The Louis XIV Fireplace Mantel is a more historic and luxurious style. DMS Studios Ltd. has recreated this French-style mantel in a very fine, light colored, limestone.
This Rustic French Fireplace Mantel is another variation of the classic Louis XIV design. The stone used to carved this mantel is a rustic material, not typically suited for refined carving. A mantel like this might be found in a French country side estate.